For information on tours and school bookings, contact Terri Muuss at 646-294-6592 or theatrechica@optonline.net


COMMENTS ON PREVIOUS TOURED SHOWS



Comments from MEDCOM – Shows performed for the USA MILITARY at Fort Sam Houston in San Antonio, Texas: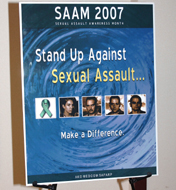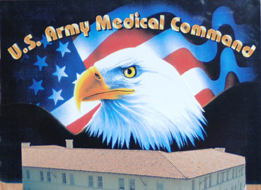 The MEDCOM Sexual Assault Prevention and Response Program (SAPARP) hosted Dangerous Curves Productions, Changing Violet to raise awareness and promote the prevention of sexual violence through a one-person play. The play depicted the impact of sexual assault, echoing the Department of the Defense Sexual Assault Prevention and Response Office (SAPRO) 2007 Sexual Assault Awareness Month theme, "Stand Up Against Sexual Assault...Make a Difference."

The MEDCOM SAPARP office coordinated with the Installation Sexual Assault Response Coordinator and Commanders of the selected audience to ensure this special event included and supported the sexual assault awareness training requirements. All attendees received credit for the mandatory sexual assault awareness training in conjunction with the play.

The MEDCOM HQ's audience included 239 military and civilian employees. The Saturday performance was viewed by an audience of 500 Soldiers and cadre from Bravo Company, 264th Medical Battalion. The audience was requested to provide feedback on the training and play developed by the SAPARP office. The audience feedback (36% MEDCOM HQ's and 67% from B Company) reinforces the relevance and effectiveness of the play combined with the awareness training. The Soldier's unprompted "standing ovation" was also a great acknowledgement for the play.
---
Comment from show performed at THE MILLVILLE SCHOOL:

CHANGING VIOLET: Finding the words to define Deborah's depth of courage to do this story are not easy to find. On one very small stage this woman brilliantly acted out her story with nothing more than the raw emotions of her experience and a few t-shirts. Her show brings this dirty little secret above ground where it belongs and her performance will haute your memories until you speak aloud yourself. Deborah's courage and commitment to this story should be honored not only for her performance but for the after show discussion were she speaks openly with the audience and gives the audience a safe place to speak out as well. Changing violet is more than a well preformed story it is a condition within our society that needs to be exposed on a grander scale. So with the grace of G-D may Changing violet grow it's wing and spread it word.

CHILDHOOD IS LONG! -LMR